I don't have any words of wisdom or anything special to post planned for today. I thought about it, but then I got distracted by Rob & Big last night.
So, what you get is this picture my brother posts on the 'Space for me: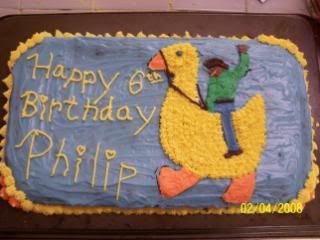 I don't know who Philip is, but I want that cake for my next birthday!